&nbsp
telephone
(+39)0773.52.30.14
fax
(+39)06.233.234.260
e-mail
info@sinergroup.it
SR-Micro Co2 pressure reducer for disposable cylinder 11x1 disposable connection
Informations
Code:
01012013-01
Weight:
0.15 Kg
Description
SR-Micro Co2 pressure reducer for disposable cylinder 11x1 disposable connection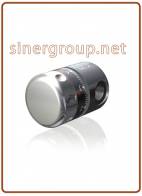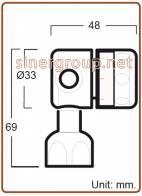 click on images to enlarge
Full description
The SR-Micro, thanks to a new system presetting "Adaptive comparison" you can forget the classical gauge. Indeed, the pressure (controlled) is indicated with precision (2.5% KI) on the reducer. This has enabled a compact reducer and incredible reliability, SR-Micro is all made of anodized aluminum alloy, stainless steel and, on request, holes forwall bracket (M5).

Features:
- Material: Aluminum HR
- Input Pressure: From 1 to 120 bar
- Output Pressure: 0-5,5 bar [Adjustable]
- IN female thread: M11x1 / DIN / ACME
- OUT female thread: 1/8"
- Safety: APV Valvola automatic (Pop-Off)
- Flow Rate: 12 l/min.