&nbsp
telephone
(+39)0773.52.30.14
fax
(+39)06.233.234.260
e-mail
info@sinergroup.it
SR-02 Co2 pressure reducer for disposable cylinder knob straight 11x1 connection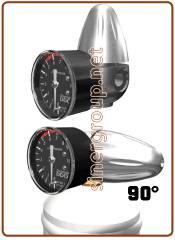 Informations
Code:
01012004-01
Weight:
0.15 Kg
Description
SR-02 Co2 pressure reducer for disposable cylinder knob straight 11x1 connection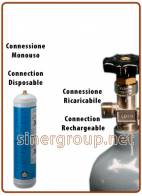 click on images to enlarge
Full description
SR-02 has everything you need for your safety and always to have under control the operating parameters of your installation of CO2 and N2.
* Material Aluminum HR
* Treatment Anodized
* Input Pressure From 1 to 160 bar
* Output Pressure Adjustable
* Gauges output pressure
* Safety Overpressure (Pop-Off)
* In Female thread: 11x1 (disposable cylinder) or 21.8X1/14 "(rechargeable cylinder) via adapter extension.
* Out female thread: 1/8"
* Flow Rate 15 l/min.