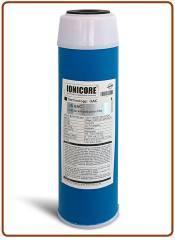 Informations
Code:
04005004
Weight:
0.15 Kg
Description
Ionicore US (GAC) granular activated carbon cartridge 9-3/4" (25)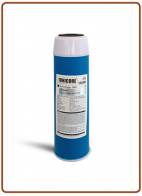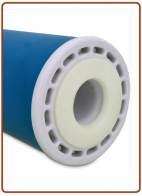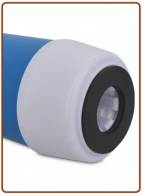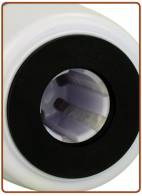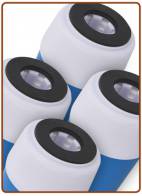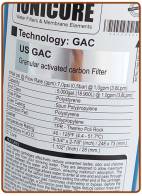 click on images to enlarge
Full description
GAC Series granular activated carbon cartridges
- Effective bad taste & odor and chlorine taste & odor reduction.
- Designed for maximum adsorption.
- Post-Filter to reduce carbon fines.
- Available in a variety of sizes and flow rates.

GAC Series cartridges effectively reduce unwanted tastes, odor and chlorine taste & odor from your drinking water. They are designed to allow maximum contact between the water and carbon, ensuring maximum adsorption. The construction of the cartridge allows water to enter at one end and pass through the entire length of the carbon bed before exiting the other end of the cartridge, while an internal expansion pad minimizes channeling or bypass. Before the water exits the cartridge, a 20-micron post filter helps reduce carbon fines and other suspended particles from the filtered water. The post-filter is permanently fastened to an innovative support basket ensuring that it is firmly secured and eliminating any potential for bypass. GAC Series cartridges are available in a variety of sizes and flow rates, and effectively provide good general-purpose drinking water filtration.

Do not use with water that is microbiologically unsafe or of unknown quality without adequate disinfection before or after the system. Systems certified for cyst reduction may be used with disinfected water that may contain filterable cysts. All systems must be maintained according to producer instructions.
Note: The contaminants or other substances removed or reduced by this drinking water system are not necessarily in your water.

Activation: it is advisable to run water through filter at maximum pressure and full flow rate, for at least 5 minutes to allow air purging, carbon residues and flushing of cartridge.
Change cartridges: When capacity is reached, or when flow comes too slow (precipitates under 0,7bar/10psi), every 6 months.