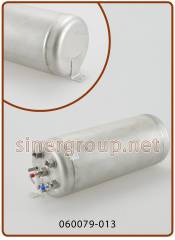 Informations
Code:
060079-013
Weight:
1 Kg
Description
316 SS water carbonator from 1,020lt. - horizontal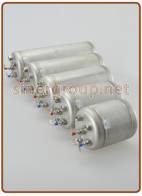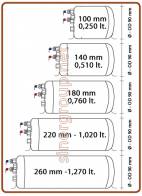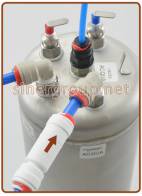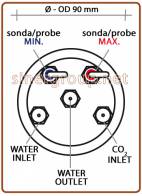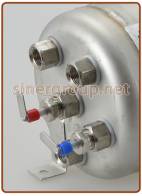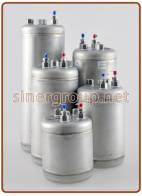 click on images to enlarge
Full description
Technical features:
- Level control with double probe
- Made of stainless steel AISI 316
- Antibacterial silver welds
- Horizontal or vertical functioning
- Both internal and external pickling (metal)
- Water inlet thread 1/8" gas
- Water outlet thread 1/8" gas
- Gas inlet thread 1/8" gas
- Max. operating pressure = 8,5 bar (123 psi)
- Bursting pressure = > 20 bar (290 psi)
- Carbonator max. capacity = 2lt./min 12bar(732psi) h2o, pump 300lt./h., 4bar(58psi) Co2.
Pickling is a metal surface treatment used to remove impurities, such as stains, inorganic contaminants, rust or scale from ferrous metals, copper, precious metals and aluminum alloys. A solution called pickle liquor, which contains strong acids, is used to remove the surface impurities. It is commonly used to descale or clean steel in various steelmaking processes.
In this mode the sparkling water will not have a metal taste.

NOTA BENE:
The use of a control valve is recommended for the installation of a tube for sparkling water bigger than 4mm or 5/32''.