&nbsp
telephone
(+39)0773.52.30.14
fax
(+39)06.233.234.260
e-mail
info@sinergroup.it
Instant reset for water block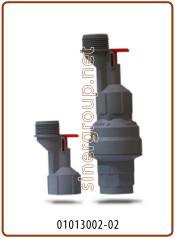 Informations
Code:
01013002-02
Weight:
0.039 Kg
Description
Instant reset for water block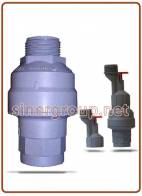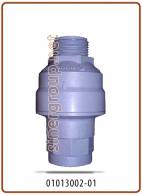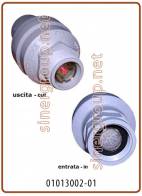 click on images to enlarge
Full description
The valve Water Block is a Security instrument anti-flooding used to control the passage of a volume of water between 5 and 50 liters.
Its fuction is to measurement of the passage of the water and if this quantity is more than that fixed.
It stop immediatelly
Ideal for all machines that run with water. treatment systems. osmosis. dishwasher. washing machines.

He does not need energy from outside, because 'to operate using the stream that flows within it.

Resistant, environmental conditions limit.
Resistance to temperature changes.
Resistance to moisture.
Resistance to oxidation.

The device counts the quantity of water passed.
The average of the past for each notch of adjustment 4,5 - 5 liters.

Features:
* Number notches adjustment: 10
* Increase for each number: 4.5 - 5 liters
* Volume control max: 45 - 50 liters
* Temperature: The water inlet must not exceed 70°C
* Flow rate: 2 to 30 l / min.
* Power Consumption: does not require electrical connections.
* Pressure: min. 0.2 - max. 10 bar.
* Connection to the pipes: the attacks are female threaded 3 / 4 "input side filter. Male-threaded 3 / 4" output.
* Dimensions: 90mm x 5Ø

In case of block the valve can easily be and quickly reboot with the lever that is not essential for its installation.